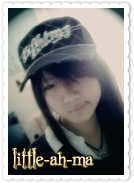 Name: Cynthia Ng // Little Ah Ma
AKA: xiao zhu and xIaO w3iRdO
Current age of "86+"
Invaded parent world since 5th Sept 1990
E-mail: cynthia_ah_ma@hotmail.com School: Temasek Poly Year 1
Course: (GET), C259
Games & Entertainment Technology


Read more...




Blogskins.com
Deviant ART
FaceBook
Flickr
Friendster I(Personal)
Friendster II(Fan account)
Imeem
Youtube



Holidays?
Week 15 ended && Week 16 ending
Quick update on Sharon's Birthday
End of Week 14 + ITE Grad Ceremony'10
Singapore Garden Festival 2010
End of Week 13!
Day of Badminton with C259
Omy Blog Award 2010
Wahahaha! Eric is back!
Going to End of Week 12










Create Music Playlis at MixPod.com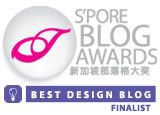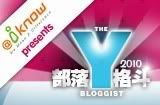 Vote for me as "Best Design Blog"
Thankz thankz~




Date: Friday, August 13, 2010 |

Time: 11:17 PM |
Comments:
0
Lolz, hey guys, am here to post some epic photos taken last week XD.
We had to do some filming as assignment.
So there's different groups lah.
While the others were acting I'm snapping =X.



Our dear PRSP Lecturer, Joon Yew and our scholar Wang Leng!



Our INCG Lecturer~ Garry~ I like him talking but I don't understand a thing XD!



Invisible chair~ Go Chun Wai Go~!



Step one hardworking only XD.



Joke scene LMAO



Duncan look like Liang Po Po =x



Darling Zera =P



Wang Leng natural shot~



Lalalala~ Nice hot sunny day~



Like WTH?! XD



JOKERS!!!



Please save me... FROM HIM!! LOLOLOLOL!



We shall run hand in hand!!



Boring me with boring shoes LOL~



Ready....



JUMP!



=X Ends off with C.K. and Me while waiting for train~