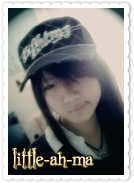 Name: Cynthia Ng // Little Ah Ma
AKA: xiao zhu and xIaO w3iRdO
Current age of "86+"
Invaded parent world since 5th Sept 1990
E-mail: cynthia_ah_ma@hotmail.com School: Temasek Poly Year 1
Course: (GET), C259
Games & Entertainment Technology


Read more...




Blogskins.com
Deviant ART
FaceBook
Flickr
Friendster I(Personal)
Friendster II(Fan account)
Imeem
Youtube



End of Week 14 + ITE Grad Ceremony'10
Singapore Garden Festival 2010
End of Week 13!
Day of Badminton with C259
Omy Blog Award 2010
Wahahaha! Eric is back!
Going to End of Week 12
End of Week 11
Wahaha! End of Week 10
Round 3: Think Before You Act!










Create Music Playlis at MixPod.com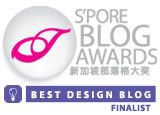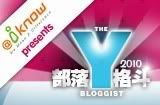 Vote for me as "Best Design Blog"
Thankz thankz~




Date: Tuesday, July 27, 2010 |

Time: 1:21 AM |
Comments:
0
Lolz! Yo! I'm back for a very quick post.
Just to update on Sharon's birthday @ Sentosa~~
Hope the Birthday Girl had fun =]]
Photos!



Birthday girl and me and calefares behind~



Cool image~ =P



Nice angle =X



Me with C.K. and Sebas!



Happy birthday sis!



The 4 Sistas! After so long ._.



Acting professional wahahaha!!



Owner of Blazer! ERIC!!



Teehee!



Wei Shen, Ben and me~
As for me, my week would be uber busy!!
Needa chiong my projects!
Got 1 assignment due on this Friday.
Woots! Then next week Monday got lab test.
Wednesday need submit another assignment.
Then Thursday conversation test.
Song bo!!! XD.
All the best to everyone chiong-ing too!
+u+u ++u!