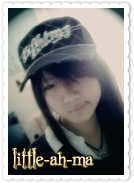 Name: Cynthia Ng // Little Ah Ma
AKA: xiao zhu and xIaO w3iRdO
Current age of "86+"
Invaded parent world since 5th Sept 1990
E-mail: cynthia_ah_ma@hotmail.com School: Temasek Poly Year 1
Course: (GET), C259
Games & Entertainment Technology


Read more...




Blogskins.com
Deviant ART
FaceBook
Flickr
Friendster I(Personal)
Friendster II(Fan account)
Imeem
Youtube



Singapore Garden Festival 2010
End of Week 13!
Day of Badminton with C259
Omy Blog Award 2010
Wahahaha! Eric is back!
Going to End of Week 12
End of Week 11
Wahaha! End of Week 10
Round 3: Think Before You Act!
Busy Busy Busy










Create Music Playlis at MixPod.com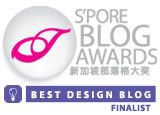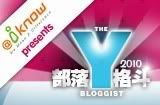 Vote for me as "Best Design Blog"
Thankz thankz~




Date: Thursday, July 22, 2010 |

Time: 6:04 PM |
Comments:
0
OMG! Another week gone. And this week was uber fast XD.
Cause Monday only got 1 PRSP lesson.
Then Tuesday usual, ended at 2 pm.
Wednesday went to ITE Graduation Ceremony 2010.
Thursday usual, ended at 4 pm.
In short only 3 school days =X.
Exclude my training hours XD.

Woots~! Yesterday was uber cool!
Gotten my Silver Medal! XD
Ka June gotten Gold Medal.
We came with our Mothers ROFLS.
His Mum was uber cute XD.
Anyway, some photos~



XD, I felt like a waitress yesterday



Oh, the Ceremony was held at NUS~



Some performance including ITE new song o.O



Ka June and Me!!!



Lolz, we didn't had Bronze Medalist in our course.
So we borrowed from other course XD!
And the best part was the balloons!
But then our seats were at the last row =((



My happiest day of my life LOL



Mini us!
After attending the ceremony, went back school for Salvo training.
Lolz~ Got photo also wahahaha!!



Random photo of the seniors posing =X



And the most epic one! KENNETH THE DRAGONBALL!! XD